Are Our Number One Priority
Hear from our clients about why they chose Galenda Media Group for their marketing, administration and social media strategy.

"Adding Galen to our team was the best possible decision. She brings the unique mix of being both creative and analytical. Not very often do we find someone as personable and skilled as she is."
– Marcella Miciano, Senior Consultant of Swim Consultant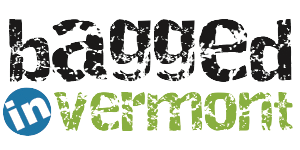 Working with Galen was wonderful – she took my business to the next level by a creating a modern website. She kept true to my brand and made sure that my design requests were heard and implemented. My online store allows my customers to purchase products online rather than only at craft fairs throughout the year. I couldn't be happier with my experience working with Galenda Media Group on my new website! 
– Sue Storey, CEO of Bagged in Vermont

Galen has been instrumental in modernizing the RTF website, and in bringing our social media platforms to a professional level.  She took the time to understand the goals of our media projects, as well as the overall mission of the foundation, before establishing a project plan. 
Galen directed our website update project efficiently and professionally, managing the plan, frequently proposed options with samples, and regularly demonstrated the progress to date.  Galen initiated monthly themes for our social media posts, researches the material, and shares them with us.
Galen has gone above and beyond on multiple occasions, suggesting edits to the website to make it easier for prospective participants to register for our events, and being available to post updates about our events on short notice.
If you are looking for a talented, dedicated, and driven addition to your team, I highly recommend Galen.  Our foundation is lucky to be working with Galen.
– John Williams, Board Member & President
Interested in becoming one of our clients?